Bethesda
"I've watched Bethesda transform into a pedestrian paradise with unmatched dining and shopping options. While relatively new, the Bethesda luxury condo market is making a big splash as people crave upscale living in a relaxed, convenient setting."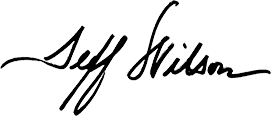 Refined, Revered, Recognized — Bethesda Has It All.
This Maryland suburb is one of America's most affluent and educated communities. Forbes placed it first of America's most educated small towns and CNNMoney.com put Bethesda first of top-earning American towns. Nearly 200 restaurants, live theatres, music and dance studios, more than a dozen art galleries, and numerous boutiques call it home, as do the National Institutes of Health, National Library of Medicine and the National Naval Medical Center.
Live In Upscale Urban Convenience.
From the Woodmont Triangle to the north to Bethesda Row in the south, new penthouse communities are raising the bar and the skyline to new altitudes. These include The Lauren, The Darcy and Quarry Springs. Established buildings include The Lionsgate, The Edgemoor at Arlington, The Edgemoor, Adagio, and Hampden Square.
Everything Important To You Is Here.
If your tastes run from contemporary to Latin American, French to Asian, and everywhere in between, you'll love dining a stroll away from your door at places like Bistro Provence, Blacks Bar and Kitchen, Grapeseed American Bistro, Guardado's Restaurant, Jaleo Bethesda, Mon Ami Gabi, Passage to India, Mussel Bar, Café Deluxe, Redwood, and more. And if the 200 restaurants in Bethesda are not enough, the restaurants of Friendship Heights awaits just down Wisconsin Avenue. The Capital Crescent Trail is a popular outdoor amenity providing miles of walking and biking trails into and out of the city and passing through Bethesda Avenue's bustling Restaurant Row.
Shopping is equally abundant with unique boutiques sharing the landscape with premier brands like Apple, Blue Mercury, Lulu Lemon, and Georgetown Cupcake.
Bethesda is also the home of Congressional Country Club, one of the most prestigious country clubs in the world. Bethesda is also home of the exclusive Burning Tree Club, the Bethesda Country Club, and the Bethesda Community Baseball Club, which operates the Bethesda Big Train, a summer collegiate baseball team.
The Bethesda Circulator is a free bus service that makes 21 stops around town. Metro Stations includes Bethesda, Medical Center and Grosvenor.
Like Bethesda? Check Out These Similar Neighborhoods
Interested In Owning A Bethesda Penthouse Or Luxury Condominium?
For the latest inside information on what is available, contact Jeff Wilson at Life At The Top, today. Nobody is more in the know about the Washington DC Penthouse market!