Dupont Circle
"I live in Dupont with its eclectic mix of tree lined streets, dog walkers and outdoor cafes. Buildings are mostly row houses and when converted to condos provide some of the most intriguing penthouse spaces in the city."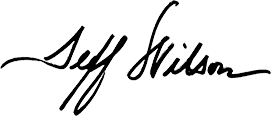 Discover Dupont Circle In Washington, DC
Where Massachusetts, New Hampshire and Connecticut avenues converge sits Dupont Circle — a traffic circle, a park, a historic district and a spectacular neighborhood that is one of DC's most sought-after places to live. 
You'll find homes located on the 2000 block of N Street, NW are considered some of the city's finest examples of Second Empire architecture. 
Rowhouses primarily built prior to 1900 feature variations on the Queen Anne and Richardsonian Romanesque revival styles. Other blocks feature more stately homes in the Colonial Revival and Beaux Art styles. Many of these properties have been converted into condominiums with truly unique penthouse offerings. 
Interspersed throughout Dupont Circle are gracious mid-sized buildings while the more recent additions sit south of the Circle closer to DC's business district.
Today Dupont Circle is a hub for a colorful and lively mix of neighbors including young families, boomer couples whose children have gone off to college, and Washington's international community.
Dupont Circle's Notable Neighbors
The Embassy Row area includes the delegations from Australia, India, Indonesia, Chile and Romania.
Dupont Circle is also home to such prestigious think tanks and research institutions as:
The Brookings Institution
The Carnegie Endowment for International Peace
The Eurasia Center and the Peterson Institute
The Phillips Collection, America's first museum of modern art, is also located near the circle.
Chic Urban Living In Dupont Circle
Since 1997, a farmers market has operated at Dupont Circle and serves as a year round Sunday hot spot for the community. The streets of Dupont Circle bustle with coffeehouses, restaurants, bars and upscale retail stores. Popular dining spots include The Tabard Inn, Komi, Hank's Oyster Bar, Kramerbooks and Afterwords Cafe, Julia's Empanadas and the newly renovated Dupont Circle Hotel with the very chic Dupont Café and Bar Dupont overlooking the circle itself. 
Dupont Circle is located east of Georgetown, west of Logan Circle and is served by the Metro Red Line at the Dupont Circle Metro station.
Like Dupont Circle? Check Out These Similar Neighborhoods
Interested In Owning A Dupont Circle Penthouse Or Luxury Condominium?
For the latest inside information on what is available, contact Jeff Wilson at Life At The Top, today. Nobody is more in the know about the Washington DC Penthouse market!