Capitol Hill
"Capitol Hill combines power, style and culture with DC's most historic properties and neighborhood parks. One of my favorite weekend things is to spend a few hours at Eastern Market. It's a Washington tradition right in the neighborhood."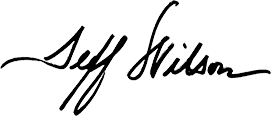 Discover Capitol Hill In Washington, DC
One of the oldest residential communities in Washington, Capitol Hill is the largest historic residential neighborhood in the District.
Stretching easterly from the front of the United States Capitol along wide avenues, its landmarks include:
The Senate and House office buildings
The Supreme Court building
The Library of Congress
The Marine Barracks
The Washington Navy Yard
And more!
The In-Town Living Lifestyle On Capitol Hill 
Capitol Hill is largely a residential neighborhood composed predominantly of antique rowhouses of different architectural styles and periods ringing neighborhood parks. 
Re-purposed schools and commercial buildings now offer stunning loft properties set in this very traditional setting. It is estimated that as many as a third of all Members of Congress live on Capitol Hill while serving in Washington.
Prestigious residential addresses include Bryan School Lofts, Landmark Lofts and Barracks Row. 
Out And About On The Hill
Pennsylvania Avenue is a lively commercial street with shops, restaurants and bars. Shopping in the neighborhood includes the Village Gallery, the Barracks Row corridor along 8th Street and a mall offering dozens of stores and restaurants located inside the restored landmark Union Station.
Established in 1873, Eastern Market is a public market on 7th Street SE, where vendors sell fresh meat and produce in indoor stalls and at outdoor farmers' stands. It is also the site of an outdoor flea market every weekend. Dining options include:
The Hawk & Dove
Dubliner
Bullfeathers
Belga Café
Banana Café
The celebrated Art and Soul restaurant.
The Folger Shakespeare Library features theatrical productions, chamber music, baroque opera and other performances. Frederick Douglass's former house is another neighborhood attraction.

Adjacent to Penn Quarter and Chinatown, Capitol Hill is served by the Metro's Union Station, Capitol South, Eastern Market and Potomac Avenue stops.
Like Capitol Hill? Check Out These Similar Neighborhoods
Interested In Owning A Capitol Hill Penthouse Or Luxury Condominium?
For the latest inside information on what is available, contact Jeff Wilson at Life At The Top, today. Nobody is more in the know about the Washington DC Penthouse market!