Mount Vernon Triangle
"Mount Vernon is the convenience corridor touching on some of DC's most vibrant neighborhoods. It's home to amenity-packed high rises at affordable prices, perfect for hip urban buyers!"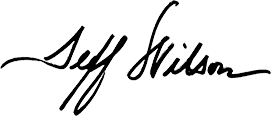 Discover Mount Vernon Triangle In Washington, DC
Not to be confused with George Washington's Virginia estate, DC's Mount Vernon is two adjacent neighborhoods—Mount Vernon Square and Mount Vernon Triangle. The Square was originally one of 15 large open spaces in Pierre L'Enfant's District plan. The Triangle lies immediately east, bound by Massachusetts, New Jersey and New York Avenues. But old maps are lost in today's Downtown, where top restaurants, retailers, restored Queen Anne town homes and modern high-rises co-exist in a perfect urban harmony.
The Mount Vernon Triangle — The Big Little Neighborhood With Great Ambitions 
In the modern era, Mount Vernon has undergone a sustained period of growth and renewal. Among the changes is the new Walter E. Washington Convention Center and CityCenterDC - a 10-acre live-work-play community with shops, restaurants, offices, hotels and luxury condominium towers.
In addition to the Residences at CityCenterDC, other new condo developments brimming with amenities include City Vista, Madrigal Lofts, 555 Mass, The Sonata, Ten Ten Mass, The Whitman and Yale Steam Laundry.
Mount Vernon - A Downtown Destination Place
Mount Vernon is ideally located just north of the National Mall and next-door to Chinatown, Penn Quarter, Logan Circle and Capitol Hill.
Residents are surrounded by a rich panoply of bars, restaurants, museums, and theaters. From dinner at Rasika, Jaleo or Michel Richard's Central to NBA basketball and major concert events at Capitol One Arena, there is truly something for everyone to discover.
Metro service is conveniently located at the Mt. Vernon-Convention Center station along the Green and Yellow lines and also in nearby Chinatown at the Gallery Place-Chinatown station served by the Green, Yellow and Red lines.
Like Mount Vernon? Check Out These Similar Neighborhoods
Interested In Owning A Mount Vernon Penthouse Or Luxury Condominium?
For the latest inside information on what is available, contact Jeff Wilson at Life At The Top, today. Nobody is more in the know about the Washington DC Penthouse market!