Penn Quarter
"It's DC's Manhattan overlooking the Capitol. Residents live and work here surrounded day and night by shopping and art galleries, trendy restaurants, museums and theaters. It's all about proximity and living "hotel style" in a sexy high rise condo!"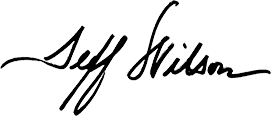 Discover Penn Quarter In Washington, DC
As close to the feel of Manhattan as you'll find in DC, Penn Quarter is located north of Pennsylvania Avenue, NW between 5th and 10th streets and extends north to H Street. Penn Quarter is southeast of the Metro Center shopping district.
Vibrant In-Town Living In Penn Quarter
Penn Quarter has been rejuvenated over the past several decades and now boasts a variety of entertainment and commercial establishments including museums, theaters, restaurants, bars, and contemporary art galleries. The area is also home to the popular FreshFarm farmers market and several food, wine, art, and cultural festivals.
Revitalization started with a number of developments west of the FBI Building to 15th Street, most significantly the renovation of what today is the Willard Intercontinental Hotel, and the creation of new parks and plazas, including Pershing Park, Freedom Plaza, and the Navy Memorial.
Penthouse properties in the neighborhood are primarily found in larger, traditional buildings with concierge service and rooftop amenities. Top addresses include The Residences at Market Square, The Lafayette, The Clara Barton and The Artisan. 
Have It All At Your Doorstep In Penn Quarter
The Newseum is located at the intersection of 6th Street and Pennsylvania Avenue, NW. The building also includes offices and television studio space, and The Source restaurant by Wolfgang Puck. Other restaurants include:
Michel Richard's Central
Cowgirl Creamery
Zaytinya
Poste
Jaleo
Rosa Mexicana
The Caucus Room
Ten Penh
Teaism
Paul
The neighborhood is served by a variety of recreational and entertainment facilities. There are seven theaters including Ford's Theater, the National Theater, the Warner Theater, and Woolly Mammoth Theater Company. Museums include the National Portrait Gallery and the Smithsonian Art Museum. 
Penn Quarter is served by the Archives-Navy Memorial-Penn Quarter, Metro Center, Judiciary Square, and Gallery Place-Chinatown Metro stations.
Interested In Owning A Penn Quarter Penthouse Or Luxury Condominium?
For the latest inside information on what is available, contact Jeff Wilson at Life At The Top, today. Nobody is more in the know about the Washington DC Penthouse market!