Woodley Park
"Woodley is probably one of DC's smallest areas which gives it its own unique 'neighborhood' feel. It's terrifically convenient and decidedly in the city without being TOO in the city."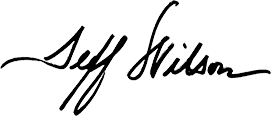 Explore Woodley Park in Washington, DC
Eclectic. Easy. Enchanting.
Located along Connecticut Avenue between sprawling Rock Creek Park and the National Zoo, Woodley Park is an affluent residential area of fine early 20th-century row houses, tree-lined streets and a few significant condo buildings. Mixing the quiet of the suburbs with the amenities of the city, it is bordered by Kalorama, Cathedral Heights and Cleveland Park.
A Neighborhood of Notables
Phillip Barton Key, the Uncle of Francis Scott Key, built Woodley House in built in 1801 and gave the neighborhood its name. Woodley Park has housed many political elites from President Grover Cleveland to World War II Secretary of War Henry Stimson. Important addresses in the neighborhood include Woodley Wardman Condominium, Shoreham West Cooperative and the highly anticipated Wardman Tower under development as part of the adjacent Wardman Park Hotel — this will set the bar for luxury, convenience and views anywhere in the city.
Along Connecticut Avenue and Calvert Street, sidewalk cafes and restaurants rub elbows with Woodley Park's central commercial strip, accompanied by boutiques, galleries and shops. Open City Café is a favorite for brunch and upscale diner style food while Lebanese Taverna, New Heights, Petits Plats, District Kitchen, Afghan Grill, Cafe Paradiso, Tono Sushi, Rajaji Indian and Mr. Chen's Organic Chinese add an international flair.
The Woodley Park-Zoo/Adams Morgan Metro station on the Red Line serves Woodley Park.
Like the Woodley Park? Check Out These Similar Neighborhoods
Interested In Owning A Woodley Park Penthouse Or Luxury Condominium?
For the latest inside information on what is available, contact Jeff Wilson at Life At The Top, today. Nobody is more in the know about the Washington DC Penthouse market!