Arlington
"Rosslyn, Courthouse, Clarendon, Virginia Square and Ballston... five urban villages linked by Metrorail through Arlington with the best mix of shopping, restaurants and entertainment. The views of DC from Rosslyn are postcard perfect."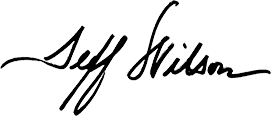 Discover Arlington, Virginia
Arlington encompasses 26 square miles and countless neighborhoods. But the vibrant Rosslyn-Ballston Corridor truly stands out. Here, five urban neighborhoods - each with its own Metro station - provide upscale shopping, dining and a dizzying array of luxury condos, townhouses and high-rise penthouses whose birds-eye views of DC and its landmarks are unrestrained by the District's height restrictions. 
Unsurpassed Views In Rosslyn
Directly across the Key Bridge from Georgetown lies Rosslyn. Once known for 19th century brothels and gambling halls, the waterfront eventually transformed into Arlington's economic hub, with glittering high-rises boasting unsurpassed views of the Potomac River and Washington, DC. 
Residents in the gateway community enjoy popular restaurants such as Barley Mac, Pho 75, Quarterdeck, Mele Bistro and The Little Beet. Many of the county's top luxury condomiumns are found here, including Turnberry Tower, The Waterview, Memorial Overlook, The Weslie, Atrium, Wooster and Mercer and Gaslight Square. Hop the Rosslyn Metro for a quick ride into Downtown DC!
Notable Neighborhood, Notable Neighbors In Courthouse
Immediately west of Rosslyn is the tiny enclave of Courthouse. Named for the Arlington Courthouse and considered the seat of county government, it is also home to a slew of popular bars and restaurants like Tupelo Honey, Ray's the Steaks, MeJana, Asahi, Fireworks Pizza and Ragtime.
Standout properties include The Odyssey, The Park at Courthouse, Court House Hill, 19Nineteen Clarendon and Woodbury Heights. Gaslight and Wooster and Mercer are on the cusp between Courthouse and Rosslyn. 
Have It All In Super Chic Clarendon
Clarendon is so closely associated with next-door neighbor Courthouse that the two communities are often referred to as Clarendon-Courthouse. Once colonial farmland, the area was residentially developed after the arrival of streetcars circa 1896. 
These days, Clarendon is a vibrant live-work-play-shop urban hotspot. Market Common Clarendon features Apple, Crate & Barrel, Luluemon, Pottery Barn, Williams Sonoma, Lily Pulitzer, Cheesecake Factory and Whole Foods. There's also a nearby Trader Joe's and a buzzworthy restaurant row with Liberty Tavern, Green Pig Bistro, Lyon Hall, Ambar Clarendon, Wilson Hardware, CIRCA at Clarendon and Heritage Brewpub & Roastery.
Among the many popular condominiums are Avalon, Clarendon 1021, Lyon Place, Station Square and The Residences at Liberty Center.
Virginia Square's Continued Evolution
The little neighborhood of Virginia Square began to grow with the arrival of the Virginia Square Shopping Center in the 1950s. That baby boomer mall has since given way to the Virginia Square-GMU Metro Station, satellite offices for the FDIC and other modern day redevelopment. George Mason University is in the community, as is Quincy Park, Eclipse Arts Center, Central Library and restaurants like Urban Tandoor, Mala Tang and Extreme Pizza.
Condos in the area include Lexington Square, Arc 3409, Virginia Square Towers and The Monroe at Virginia Square.
At Your Doorstep Living In Ballston
Known during the mid-1700s as Ball's Crossroads, this historic community was later rechristened as Ballston. Today, the western bookend of the Rosslyn-Ballston Corridor is celebrated for its confluence of shopping, dining and luxury real estate.
The venerable Ballston Common Mall has gone through a massive transformation to Ballston Quarter—and open sky destination experience with retailers, live entertainment, a 12-screen Regal Cinemas, the Quarter Market food space, MedStar Capitals IcePlex, Punch Bowl Social, The Cookery and more.
The Ballston-MU Metro serves residents, businesses and Marymount University. Upscale condos are clustered nearby, including Ballston 880, The Berkeley, Residences at Liberty Center, Altavista and Continental at Ballston.
Like Arlington? Check Out These Similar Neighborhoods
Interested In Owning An Arlington Penthouse Or Luxury Condominium?
For the latest inside information on what is available, contact Jeff Wilson at Life At The Top, today. Nobody is more in the know about the Washington DC Penthouse market!