Chinatown
"Forget the chopsticks and think new high-rises, a thousand restaurants, hockey, basketball and Lady Gaga concerts! I love dining al fresco in the courtyard at Poste - stunning and very DC! It's chic to live in Chinatown!"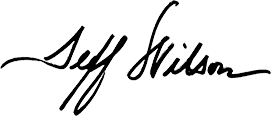 Discover Chinatown In Washington, DC
Once a small, historic neighborhood east of downtown that bustled with ethnic restaurants, markets and small businesses, Chinatown has been transformed into a vibrant "city chic" area dominated by many new high-rise properties and the residents they attract. 
Recent additions to the residential building field include The Ventana, Mather Lofts, the Cosmopolitan, Gallery Place and the 6th Street Flats. 
Chic Downtown Living In Chinatown
Still known for its annual Chinese New Year festival and the Friendship Arch, a Chinese gate built over H Street at 7th Street, is what attracts residents and visitors these days is the influx of new restaurants, shops, cultural centers and entertainment venues contained in the many old landmarks that have been restored and repurposed with magnificent outcomes.
The Verizon Center, a new sports and entertainment arena, is home to the Nationals hockey team, the Wizards men's professional basketball team and the Mystics women's professional basketball team.
Across 7th Street, the Old Patent Office Building houses two of the Smithsonian Museums — The National Portrait Gallery and the American Art Museum with a newly glass enclosed court yard. Next door to the museum, the hotel Monaco and its celebrated restaurant, Poste Moderne Brasserie, occupy the restored landmark Tariff Building.
From Breakfast To Late Night Drinks - It's All In Chinatown
Chinatown has a bustling nightlife and shopping scene that includes high-end restaurants and department stores. National chains including Ann Taylor, Starbucks and CVS, complete with Chinese language signs have moved in beside them. Popular dining options include:
Zaytinya
Matchbox
PS7's
Full Kee
Proof
Indebleu
Daikaya (Amazing Ramen)
Pho D.C.
Located along H and I Streets between 5th and 8th Streets, Northwest, Chinatown is easily accessible by Metro or foot from downtown Washington. The neighborhood is served by the Gallery Place-Chinatown station of the Washington Metro.
Like Chinatown? Check Out These Similar Neighborhoods
Interested In Owning A Chinatown Penthouse Or Luxury Condominium?
For the latest inside information on what is available, contact Jeff Wilson at Life At The Top, today. Nobody is more in the know about the Washington DC Penthouse market!