West End
"The West End stops you in your tracks with the allure of DC's top-shelf luxury condo buildings and some of DC's finest dining. The entire neighborhood buzzes with the successful drawn to live between the charm of Georgetown and the power of downtown."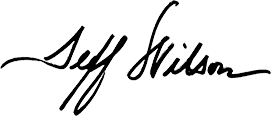 Discover West End In Washington, DC
In Pierre L'Enfant's original plan for the city of Washington, the western edge was known as the West End, a designation the neighborhood continues to embrace long after the city's extension into Georgetown.

Current neighborhood borders are considered to be K Street to the south, Rock Creek Park to the west and north, and New Hampshire Avenue and 21st Street to the east. But the Old West End Histroci District extends well south of K Street into next-door Foggy Bottom. Other surrounding communities include Georgetown, Dupont Circle, and the downtown business district. Rock Creek Parkway provides easy access north to Maryland.
Your Luxury Lifestyle In West End
West Enders enjoy the best of old and new. George Washington University and St. Mary's Episcopal Church in the historic district date back to 1821 and 1887 respectively, while the stunning new West End Library occupies the lower level of the Enrique Norten-designed Westlight condominium. 
Among the many high-end condos are 22 West, Westlight, Ritz-Carlton, 2501 Penn and The Columbia, a century-old former hospital for women which now features upscale living and a group floor Trader Joe's.
Notable landmarks and historic sites easily accessible from West End include:
The George Washington University and The George Washington University Medical Center
International Monetary Fund
The World Bank
The Kennedy Center
The Watergate
Embassy of Qatar
Embassy of Spain
Out And About In Upscale West End
There's plenty to do and see, from events at the Kennedy Center for the Performing Arts to indie films at Landmark's West End Cinema. You can dine at top restaurants like Rasika, Juniper, Blue Duck, Nobu and Marcel's by Robert Wiedmairer, and work off calories at Equinox and Soul Cycle.
Groceries can be gathered at the Whole Foods and Trader Joe's. Commuters can avail themselves of the Foggy Bottom Metro and the nearby Key Bridge which leads across the Potomac to Arlington. 
Like the West End? Check Out These Similar Neighborhoods
Interested In Owning A West End Penthouse Or Luxury Condominium?
For the latest inside information on what is available, contact Jeff Wilson at Life At The Top, today. Nobody is more in the know about the Washington DC Penthouse market!