Adams Morgan
"Living in Adams Morgan is a celebration of diversity every day. East meets West and North meets South... the world is at home here. A colorful and vibrant neighborhood, let's go for dinner here together!"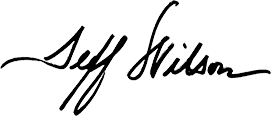 Discover Adams Morgan In Washington, DC
Diversity reigns in Adams Morgan, a neighborhood composed of 19th and early 20th century row houses and apartment buildings with an infusion of modern new construction.
Residential properties include rowhouse conversions topped by penthouses, repurposed buildings from the 1920's through the Mid-Century and ultra modern loft style buildings.
A Kaleidoscope Of Choices In Adams Morgan
Adams Morgan diversity is most evident in its array of international shops and restaurants. In the five-square-block area where most of the commercial establishments are located, choices of ethnic cuisines include Spanish, Ethiopian, Guatemalan, Mexican, Italian, Dutch, Vietnamese, Ghanaian, Cajun, Brazilian, Palestinian, Peruvian, Indian, Israeli, Thai, Lebanese, Eritrean, and Chinese.
The second Sunday of September, the neighborhood hosts the Adams Morgan Day Festival, a multicultural street celebration with live music and food and crafts booths. Weather permitting, every Saturday local growers sell fresh, organically grown produce and herbs; baked and canned goods; cheeses; cold-pressed apple juice and fresh
flowers at the farmers market.
Also on summer Saturdays, the Western Art Market is open at the Marie Reed School. These include Heaven & Hell, Tryst Coffee House, The 18th Street Diner, Perry's, Cashion's and the famed Café Lautrec. Also a thriving spot for nightlife, a number of bars and clubs feature live music including the Madam's Organ Blues Bar and the Adam's Morgan Pub.
Distinctive addresses include spectacular 2424 Lofts, The Erie, The Lofts at Adams Morgan, Kalorama Lofts, Adams Alley and Adams Row.  
Accessing the City From Convenient Adams Morgan
Adjacent to
Dupont Circle
to the south,
Kalorama Triangle
to the southwest,
Mount Pleasant
to the north, and
Columbia Heights
to the east.The neighborhood is bounded by
Connecticut Avenue
to the southwest,
Rock Creek Park
to the west, Harvard Street to the north,
16th Street
to the east, and
Florida Avenue
to the south.

The area is not directly served by the Metrorail system yet there are several stations nearby. The Woodley Park-Zoo/Adams Morgan (Red Line) is in Woodley Park across the bridge and is often used by neighborhood residents.  
Other options include the Green Line station in Columbia Heights, the Green and Yellow line along U Street and the Red Line's Dupont Circle station.
For home and design, M Street offers a dizzying array of high-end choices including Waterworks, Anne Sacks, Baker and Random Harvest. Antique stores line Wisconsin Avenue where designers and design enthusiasts alike shop for that perfect piece from antique French dining tables to master works of art. Foodies find their ingredients and prepared foods at Griffin Market and Dean & DeLuca. Be sure to save room for Georgetown Cupcake!
Like Adams Morgan? Check Out These Similar Neighborhoods
Interested In Owning An Adams Morgan Penthouse Or Luxury Condominium?
For the latest inside information on what is available, contact Jeff Wilson at Life At The Top, today. Nobody is more in the know about the Washington DC Penthouse market!