Kalorama
"Quietly affluent, Kalorama exudes an elegant dignity reminiscent of the Upper West Side - streets lined with stately trees, magnificent pre-war buildings and door men welcoming you home. It's architectural grandeur at its best."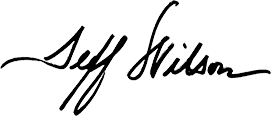 Discover Kalorama In Washington, DC
Known for its stunning beaux-arts architecture and old-world appeal, Kalorama offers a wide array of living choices that include high ceilings, decorative mouldings and classic architecture at its best.  Notably one of the most affluent neighborhoods in Washington, Kalorama was primarily developed between 1897 and 1931. The name means beautiful view in Greek and lives up to its name everywhere one looks.
Kalorama's tree-lined streets are filled with architecturally significant free-standing and attached houses and a host of grand condominium and co-op buildings including The Dresden, 2101 and 2029 Connecticut, The St. Nicholas, The Wyoming, the Altamont and The Carthage.
The Upscale Lifestyle In Kalorama
Presidents William Taft, Warren G. Harding, Herbert Hoover and Franklin D. Roosevelt all made Kalorama home before residing at The White House. Woodrow Wilson, the only former President to permanently relocate to Washington, chose the neighborhood for his home. The Woodrow Wilson House, a museum, is located at 2340 S Street, NW.
Other highlights of the neighborhood include a number of embassies along Massachusetts Avenue's famed Embassy Row including those of Cameroon, The Netherlands and Korea. Additional points of interest include:
Fonda del Sol Visual Arts Center
Mitchell Park
The Textile Museum
The Washington Studio School
The official residence of the French ambassador at 2221 Kalorama Road
William Howard Taft Bridge with its imposing concrete lions
The Best Of DC In Kalorama
A world of international cuisine is found in Kalorama at establishments from The Russia House, Teaism, Veritas Wine Bar, and Ruth's Chris Steak House to the bustling Bistrot du Coin. A weekend Farmer's Market finds purveyors offering everything from glorious orchids to organic local produce, gourmet cheeses, baked goods and meats.
The neighborhood is eminently convenient to the rest of the city with the Woodley Park Metro station located across Taft Bridge and the Dupont Circle Metro station on the southern end of the neighborhood down Connecticut Avenue.  
Like Kalorama? Check Out These Similar Neighborhoods
Interested In Owning A Kalorama Penthouse Or Luxury Condominium?
For the latest inside information on what is available, contact Jeff Wilson at Life At The Top, today. Nobody is more in the know about the Washington DC Penthouse market!