U Street Corridor
"U Street is where it happens first, then and now. That's why so many cutting edge shops, restaurants and clubs bring their urban energy here. It's all about living, working and playing within nine city blocks and its very cool vibe. Come check it out!"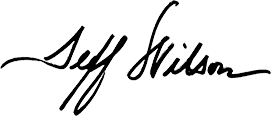 Discover The U Street Corridor In Washington, DC
Nine blocks of urban energy and activity, the U Street Corridor is a commercial and residential neighborhood in Northwest Washington home to many of the City's most cutting edge shops, restaurants and nightclubs. 
The Ultimate Urban Lifestyle Along U Street
U Street is largely a Victorian-era neighborhood, the majority of which has been designated a historic district. More than 2,000 condominiums and apartments were constructed over the last decade, many of which offer spectacular roof decks with some of the best views in the City.  
Penthouses range from the top floors of converted row houses to high rise buildings with front desks and elevators.  Best known addresses include The Beauregard, 2020 Lofts, Langston Lofts, the Flats at Union Row and Warehouses at Union Row, Moderno, The Floridian and Woodson Row.
Heading Out And About On U Street
U Street is home to neighborhood landmarks including the African-American Civil War Memorial, the Duke Ellington Mural, The Cato Institute and the renowned Lincoln Theater.
Shopping opportunities include Good Wood, Habitat and Millennium for furnishings, and ShoeFly, Junction and Rock It Again for clothing.
Bustling local restaurants include:
Ben's Chili Bowl
Busboys and Poets
Vinoteca
Policy
Marvin
Eatonville
Masa 14
Crème
Tabaq
Also the Love Café is adjoined by its sister establishment, Cakelove for baked goods. For late nights out, residents and visitors choose from Bohemian Caverns, HR 57, The Black Cat, Bar Nun, Town Danceboutique and the 9:30 Club.  MOM's Organic Market also recently opened and other conveniences include CVS and Rite Aid Pharmacies.   
U Street is served by the Green and Yellow Line's U Street/African-American Civil War Memorial/Cardozo Washington Metro station.  The neighborhood extends a couple blocks north and south of U Street itself from Dupont Circle and 16th Street on the west to Shaw and 5th Street on the east.  
Like the U Street Corridor? Check Out These Similar Neighborhoods
Interested In Owning A U Street Corridor Penthouse Or Luxury Condominium?
For the latest inside information on what is available, contact Jeff Wilson at Life At The Top, today. Nobody is more in the know about the Washington DC Penthouse market!